CNT History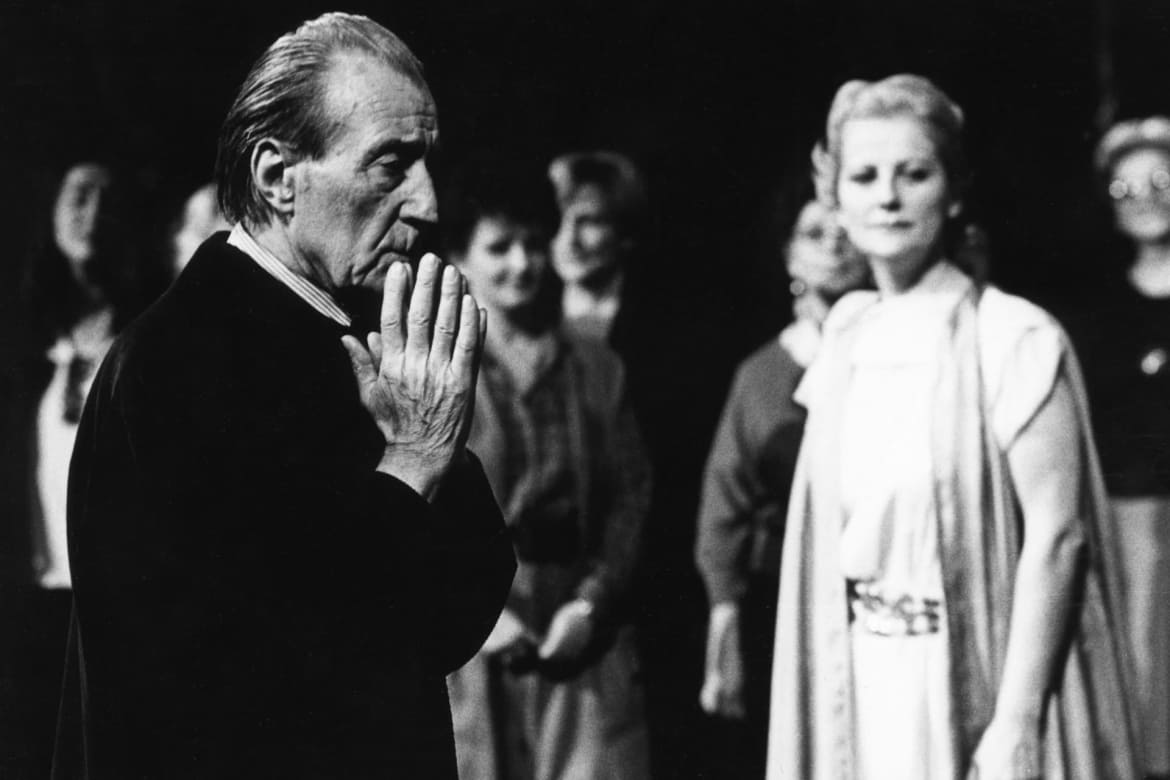 OPERA OF THE CNT IN ZAGREB:
Far back in 1843, in the peak of the Illyrian revival, Ognjan Štriga, an ardent Illyrian and musician persuaded the dramatist Janko Car to write a libretto after which Vatroslav Lisinski would compose the first Croatian opera. Dimitrije Demeter later on edited the libretto and Lisinski composed the first Croatian opera in two acts Love and Malice that had its world opening night on March 28, 1846, and the cast included Croatian singers who were all trained amateurs – Sidonija Rubido, Ljudevit Pichler, Kamilo Wiesner Livadić, Alberto Ognjan Štriga and Franjo Störger Stazić. After the establishment of the language and artistic autonomy of the Drama in 1860, it was through the genre of folk plays with singing that a core of a theatre orchestra was created and drama actors with singing potential enabled the appearance of the operetta.
It was Freudenreich's merit that on November 8, 1863, the first operetta in the Croatian language was performed – Offenbach's Le Mariage aux Lanternes and in 1868 the Croatian operetta Sailors and pupils by Ivan Reyschil. Since then, the core of a future opera ensemble has been created (soloists – choir – orchestra). In his short mandate August Šenoa was dedicated to arrange the arrival of the established operetta composer and conductor Ivan noble Zajc from Vienna, in order to organise the work of a permanent Croatian Opera, which really commenced under his leadership with the opening night of his work Mislav on October 2, 1870. As the director, Zajc put on the repertoire around fifty operas and ten operettas, mostly composed by famous authors (G. Verdi, V. Bellini, G. Donizetti, C. M. Weber, F. Suppé, W. A. Mozart, V. Lisinski and B. Smetana) and also several works from his huge opus were performed (Ban Leget, Nikola Šubic Zrinjski, Lizinka, Zlatka...). Zajc created the musical-stage artistic branch of the Opera, creating the basis for its professionalism. Our first world renowned singers appeared, and the ensemble was complemented with foreign artists. In this initial phase, there were great individuals with international careers: Josip Kašman, Milka Trnina, Franjo Störger Stazić, Ilma Murska-Pukšec, Matilda Mallinger-Schimmelpfenig and Irma Terputec-Terée. Ivan noble Zajc was the head of the Opera until 1889, when it was annulled for the first time in history, despite its great popularity. The music-stage continuity was maintained with stagione seasons and tours. 
The Opera was re-established by Stjepan Miletić and for one year the director was Franjo Rumpel, but the flourishing commenced with the conductor Nikola Faller who from 1896 to 1901 significantly expanded the repertoire with works by Beethoven, Wagner, Tchaikovsky, Bizet, Puccini, Massenet and with the world opening night of Porin by Lisinski in 1897, as well as works by Croatian and Slovenian composers such as Bersa, Parma, Vilhar Kalski and Albini.
For the second time in its history the Opera was annulled in 1902, but its uninterrupted continuity, finally established in 1909, has been present all until today and this can be credited to the general manager Vladimir Treščec. From 1909, when the third period of the Zagreb Opera began, led by the composer Srećko Albini (1909 – 1918), the path of its final recognition had begun in the national and international frameworks. A break with the romantic opera tradition was brought around in 1911 with modern works of Croatian opera music – Fire by Blagoje Bersa and The Return by Josip Hatze. Along Srecko Albini, Nikola Faller and Milan Zuna, Milan Sachs, Krešimir Baranović and Friderik Rukavina also won recognition as conductors. The aspect of direction in an opera performance gained more significance, so Ivo Raić was the first in a series of our directors such as Branko Gavella and Tito Strozzi who simultaneously directed both dramas and operas, as well as set designers such as Branimir Šenoa, Tomislav Krizman, Ljubo Babić and Marijan Trepše. The ensemble had great singers such as Maja Strozzi Pečić, Vera Schwarz, Irma Polak and Josip Križaj.
During World War I works composed by Božidar Širola, Fran Lhotka and Petar Konjović were on the repertoire and Marta Pospišil Ivanov, Ljubica Oblak Strozzi and Josip Rijavec joined the ensemble. During the era of Benešić, under the leadership of the composer and conductor Petar Konjović, the national and Slavic repertoire was dominant – world opening nights of works by Antun Dobronić and Lujo Šafranek Kavić and operas by Musorgsky, Borodin, Rimski-Korsakov and Smetana took place.
The period between the two wars, from 1929 to 1940, when the artistic leadership of the Opera was continually held by the composer Krešimir Baranović is considered as a separate period that achieved an exceptionally diverse repertoire with high European levels of interpretation. A series of contemporary modern operas were performed, as well as the first three parts of Wagner's The Ring of the Nibelung. The Croatian repertoire was also expanded, so after Konjović, Dobronić, Šafranek Kavić, Odak and operas by Zajc, operettas The Split Aquarelle and Little Floramye composed by Tijardović were also performed. In 1935, Ero the Joker by Jakov Gotovac, the highlight of the national direction of Croatian music, had its world opening night. Works of Jakov Gotovac, Krešimir Baranovic, Krsto Odak and Boris Papandopulo were crucial in the development of the Croatian opera and music in general. Many ensemble members continued their careers even after the war – Aleksandar Griff, Ančica Mitrović, Nada Tončić, Vilma Nožinić, Zlata Gjungjenac-Gavella, Marija Podvinec, Mario Šimenc, Josip Gostić, Drago noble Hržić, Dragica Martinis, Dragutin Bernardić, Gregor Radev, Bianka Dežman and Marijana Radev. Many of them achieved international careers. Our greatest international opera star Zinka Kunc Milanov was also a member of the Zagreb Opera and two other singers, Tomislav Neralić and Srebrenka-Sena Jurinac achieved exceptional international acclaim. At the time Lovro noble Matačić, our most significant world conductor, began his career. Operetta was performed in the theatre in Tuškanac and in the Small Theatre. The opera life did not cease even during the war years; new Croatian works were performed, operas by Ivo Parać, Boris Papandopulo and I. Lhotka Kalinski.
After World War II, the head of the Opera was conductor Milan Sachs (1945 –1955) whose mandate was one of the most brilliant eras of the Opera. He had an excellent ensemble and an opera studio and maintained very high artistic performing criteria. New conductors like Mladen Bašić and Berislav Klobučar appeared along a series of singers like Janja Hanžek, Ratimir Delorko, Noni Žunec, Rudolf Francl, Franjo Paulik, Frano Lovrić, Nada Puttar Gold and the most popular Zagreb baritone Vladimir Ruždjak. At the beginning of the 1950s new works by Gotovac, Tijardović and Brkanović had their world premieres, as well as modern contemporary works by Britten, Ravel and Stravinsky.
In the late 1950s, there was a significant shift in the artistic-aesthetic-directing stage scene. Vlado Habunek won recognition as a director, especially in the contemporary repertoire and Kosta Spaić demonstrated a new interpretational approach to opera, equally in the 'iron' and the contemporary repertoire. Stanko Gašparović, a long-term house theatre director, also emerged. With its guest performances in London in 1955, the Opera began a series of international tours which confirmed the high performing level of the national opera opus. Besides having hosted guest performances of large Opera houses and individual appearances of conductors and singers throughout its history, such as was the appearance of Feodor Chaliapin, since the arrival of the tenor Jussi Björling in 1954, a continuous series of guest appearances of great singers on the stage of the CNT in Zagreb began and lasts until today. Between 1955 and 1958 when Mladen Bašić was the director of the Opera, world opening nights of Croatian and contemporary works continued and the ensemble was complemented by Mica Glavačević, Mirka Klarić and Branka Stilinović and the repertoire was carried by Badema Sokolović, Milka Bertapelle, Josip Šutej, Piero Filippi, Tugomir Alaupović and Duško Kukovec.
The Opera achieved great success abroad under the leadership of Ivo Vuljević (1959 - 1965). Some of the anthological performances were Prokofiev's Betrothal in a Monastery and Katerina Izmailova by D. Shostakovich, both directed by Spaić and Boris Godunov by Musorgsky, directed by Habunek, as well as great tours (Paris, Berlin, Bologna, Naples, Netherlands). Milan Horvat conducted a huge number of performances. This was a time when the Music Biennale was founded, Šulek's Coriolanus had its world premiere, as well as Gotovac's Dalmaro and Stanac, works of Britten and Prokofiev's War and Peace were performed and the world-famous singer Ruža Pospiš Baldani had her debut. Nikša Bareza came after Vuljević (1965–73). He was a student of Milan Sachs and maintained a high artistic level in the Opera. Later on, as a conductor, he achieved a great international career. His repertoire included anthological productions of Wagner's The Mastersingers of Nuremberg directed by Peter Lehmann and Prokofiev's Love for Three Oranges directed by Spaić. From that time on, Miro Belamarić Karlo Kraus and Jovan Šajnović appeared as conductors and new soloists were Nada Ruždjak, Majda Radić, Božena Ruk Fočić, Franjo Petrušanec and later on Krunoslav Cigoj. In 1965, the Opera achieved great success on its Japanese tour and during the mandate of Bareza, there were many European tours as well.
From the 1970s until today, throughout the various repertoire concepts of the Zagreb Opera directors, many of our internationally acclaimed artists appeared in numerous performances and roles. In the 1980s, Norma sung by the world-famous Ljiljana Molnar Talajić and Adalgisa of Dunja Vejzović kept thrilling the CNT stage. Performances of Walküre and Das Rheingold conducted by Belamarić were of significance and in the late 1980s there was a series of significant tours in the cities of Brno, Berlin, Salzburg, St. Petersburg, Moscow, Kiev and Luxembourg. The repertoire of the 1970s and the 1980s was carried out by a numerous soloist ensemble of different generations: Branka Beretovac, Ante Mijač, Mila Kirinčić, Mirjana Bohanec Vidović, Blaženka Milić, Ferdinand Radovan, Stojan Stojanov, Zlatko Foglar, Boris Vajda, Marijan Jurišić, Gordana Marić Šir, Jasna Podolšak, Veneta Janeva Iveljić, Ivanka Boljkovac, Josip Lešaja, Hrid Matić and Neven Belamarić. Directors of the Opera were: Karlo Kraus, Zlatko Stahuljak, Maksimlijan Cenčić, Vladimir Benić, Janko Kichl, Vladimir Kranjčević, Zoran Juranić, Branko Mihanović and Nikša Bareza.  
During the Patriotic war the accent was put on Croatian works conducted by Nikša Bareza, Mladen Bašić, Vjekoslav Šutej and Vladimir Kranjčević, that were mostly directed by Petar Selem and the young Krešimir Dolenčić. The repertoire was carried out by singers like Cecilija Car, Vitomir Marof, Damir Fatović, Zrinko Sočo, Sotir Spasevski, Ivica Trubić... and all until today the ensemble has been constantly refreshed by new generations of singers.
Throughout the history of the Opera, the features of the 'iron', Croatian and foreign repertoire, as well as of the contemporary repertoire were being modified by different rhythms and proportions, depending on the artistic concepts of the Opera director. As a respectable ensemble that had been building itself on prominent soloist and conductor names for decades, the Opera gave guest performances on many foreign stages and in return, numerous foreign singers and conductors continually take part in its productions.