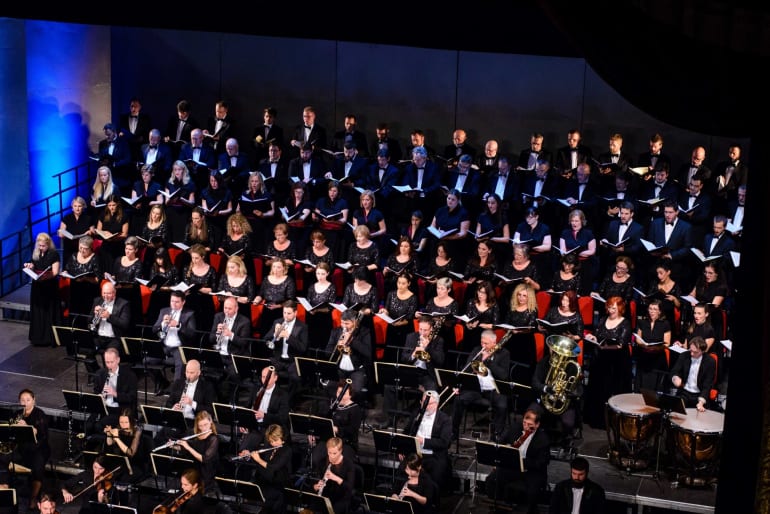 Almost two hundred musicians will perform Verdi's masterpiece Messa da Requiem for Remembrance Day

Opera

— 07. November 2023.
On the eve of Day of Remembrance of Victims of the Patriotic War and Day of Remembrance of Vukovar and Škabrnja, the soloists, Chorus and Orchestra with Pier Giorgio Morandi will perform Giuseppe Verdi's Messa da Requiem at the Croatian National Theatre in Zagreb on November 15, 2023.
One of the most significant concert pieces of the Italian composer is a big challenge for the soloists. Guest mezzosoprano Silvia Beltrami and tenor Gustavo Porta will join the soprano Lana Kos, soloist of the CNT in Zagreb and the national principal, bass Luciano Batinić.
Verdi composed Messa da Requiem and dedicated it to his dear and esteemed friend Alessandro Manzoni, the great Italian poet with whom he shared political views in his youth. The work was first performed at the San Marco Church in Milan on May 22, 1874, on his death anniversary. After this first very impressive performance, it was performed all around the world with great success. Whenever I conduct this masterpiece, I feel special and I love that feeling that I also connect to my past with maestro Claudio Abbado at the Teatro alla Scala, said maestro Pier Giorgio Morandi, pointing out that the instrumental score of Messa da Requiem is intensive and approaching the divine and the music is so "pure" that it incites the most sincere and deepest emotions.
Messa da Requiem is returning to the stage of the Croatian National Theatre after five years. It was maestro Morandi's wish to perform this magnificent and powerful work with the Opera ensemble on the day of special piety, the Remembrance Day.