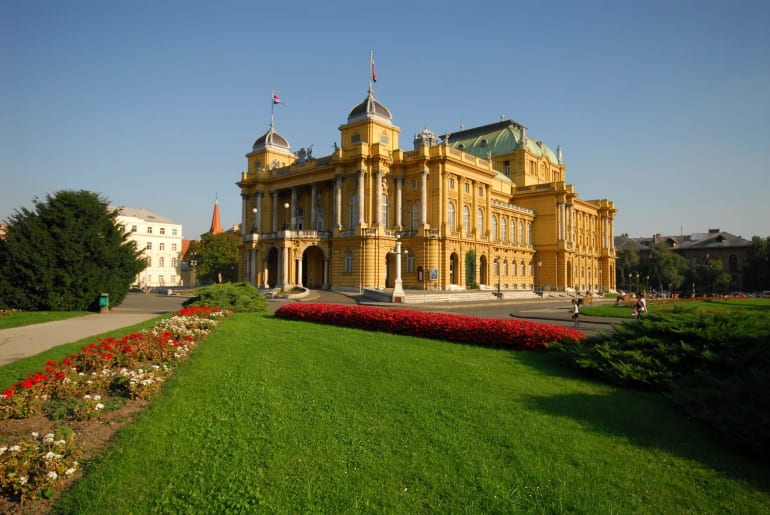 Opera Gala Concert for the 30th anniversary of company Tomić & Co

From the theatre

— 21. May 2023.
Company Tomić&Co, the only authorised dealer of BMW cars in Croatia, will mark its 30th anniversary with an Opera Gala Concert that is planned for Tuesday, May 23, 2023, at the CNT in Zagreb.
For this jubilee Tomić&Co suggested to the Croatian National Theatre in Zagreb that this festive anniversary takes place in the central institution of theatre art in Croatia. Excellence in culture and excellence in the car industry have resulted in this cooperation, especially since the CNT in Zagreb intends to use all the possibilities in connecting the private and the public sectors in its business, said the general manager of the CNT in Zagreb Iva Hraste Sočo.
This will be an event that will gather a large number of friends and business associates of Tomić&Co on one side and on the other, there will be the Opera ensemble with conductor Ivan Repušić, currently the most active and successful Croatian conductor with an international career. They will be joined for this occasion by special guests, global Opera stars: Mexican tenor Javier Camarena, one of the rare singers who was invited for an encore at the Metropolitan Opera in New York and the Romanian baritone George Petean whom the Croatian audience watched in Verdi's La Traviata in February this year at the CNT in Zagreb.
For several years, Petean has been the guest of the most prominent world Opera stages in Munich, Berlin, Milan, New York, Vienna, Zurich, etc. The awarded soprano and CNT principal Marija Kuhar Šoša together with the internationally acclaimed mezzosoprano Martina Mikelić and the Chorus of the CNT in Zagreb will also participate in the event.
This exceptional Opera event is a gift of Mr. Franjo Tomić and the Croatian National Theatre in Zagreb to all citizens who will have the opportunity to listen to this spectacular opera program on the large screen in front of the theatre.
We invite all citizens to experience this exclusive event on Tuesday, May 23, 2023, commencing at 7.30.p.m. on the Republic of Croatia, at the main entry to the theatre, since everyone will find something they like in the program consisting of works of Wolfgang Amadeus Mozart, Giacomo Puccini, Giuseppe Verdi, Jakov Gotovac, Richard Wagner and other Croatian and international authors.